Bryan Land Surveying
Bryan Land Surveying
is the local marketing website land surveyors in the Bryan, Texas. We work in
Bryan
and College Station and the surrounding
Brazos county
area. We want to help you with all of your 
land surveying
needs.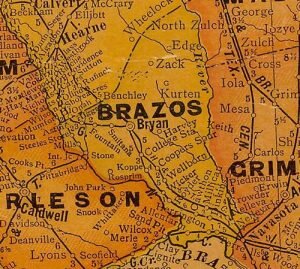 Our clients typically are individuals, businesses, development professionals (residential and commercial), industries, and government entities.
Land Surveying
is the basis for all types of land development. Whether your just trying to find your property lines or planning a $10 Million dollar shopping center, land surveying is typically the first thing needed for the project. Our surveyors provide basic land surveying like boundary surveys, lot surveys and title surveys. We also work with commercial properties in doing ALTA surveys for any type of project. Topographic surveying is provided for Engineers or Architects to plan the construction of a new building or land development. Route surveying, which covers pipelines and power transmission lines are also done. Land Planning and Subdivision design and development are also within our areas of expertise.
Land Surveying
Commercial Property Surveys
GPS Control Surveys
Large Acreage Surveys
Painting & Marking Boundary Lines
Subdivision Platting
Engineering Surveys
Topographic Surveys
High Definition Surveys – Laser Scanning
Route Surveying (Pipelines & Power Transmission Lines)
Flood Surveys, Elevation Certificates
Pipeline Surveying
Transmission Line Surveying
Residential Land Development Surveying
Mapping & Land Planning

Aerial Mapping Control Surveys
Section Corner Surveys
Global Position System (GPS) Surveying
Topographic Mapping
GIS Mapping
Aerial Mapping
LiDAR Mapping
Land Planning & Development
Construction Surveying/Construction Staking
Earthwork Grade Staking
Utility Line Staking
Road Alignment Staking
Bridge Staking
Foundation Staking
Building Corner Locations
Please call Bryan Land Surveying TODAY at
(979) 314-3131

to let us help with your land surveying needs or submit the Contact form on the right side of this page.